Pneumatic insert valve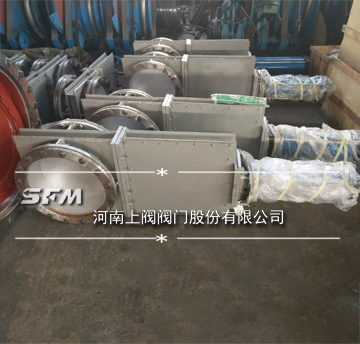 Pneumatic insert valve
Product Description
Pneumaticinsert valve is a kind of powder, grain, granule and smallmaterial transportation pipeline, which can adjust or cut off the materialflow. It is widely used in metallurgy, mine, building materials, chemicalindustry and other industry systems to control the flow regulation or cuttingeffect of materials.
1.When the valve is installed on the pipe, the stem can be upward or horizontal.
2.Check that each thread connection is loose and adjust the tightening;
3.Remove the cover at both ends of the valve passage, clean the inner cavity andremove oil dirt.
4.After peeling off the stem protective oil paper, re-apply grease on the stem;
5.Rinse and clean the line so as not to damage the sealing surface.
6.When the valve is opened and closed, the open electric (pneumatic) actuatorshould be opened and closed through the lifting and closing of the valve stem,and the force should be uniform during the opening and closing process, andshould be gradually opened in place or closed to seal before it is in place.
Pneumaticplug-in valve has the advantages of simple structure, flexible operation, lightweight, no card group, especially suitable for all kinds of solid materials,about 50mm, the transportation and flow adjustment of group materials, theinstallation is not limited by angle, the operation is convenient, and theopening can be adjusted at any time.
Contact Us
No. 66 Jinhua Road, Shangjie Valve Industrial Park, Zhengzhou, Henan, 450041, China
Phone :+8618838131638