Mute check valve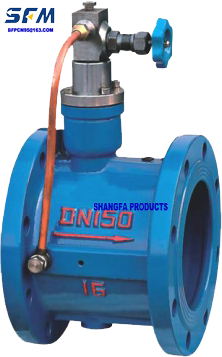 Mute check valve
Product Description
The mute check valve is mainly composed of valve body, seat, reverse fluid, disc, bearing and spring, etc., the internal design adopts streamline design, and the pressure loss is very small. Disc opening and closing stroke is very short, pump shutdown can be quickly closed, to prevent huge water hammer sound, with the characteristics of mute shutdown.
Silent check valve is mainly used for water supply, drainage, firefighting, HVAC system, can be installed at the outlet of the pump to prevent medium back flow and water hammer damage to the pump.
The principle description of the structure of the mute check valve
When the medium flows in the prescribed direction, the disc is opened under the action of medium force; when the medium counter current, the disc is closed because of the weight of the disc and the reverse force of the medium, so that the disc is closed to the sealing surface of the seat, so as to prevent the counter current of the medium.
Rubber seal is used for the sealing surface of valve body and disc.

The structure length of the valve shall be as specified in GB12221-1989, and the connection dimension of the flange shall be as specified inJB/T79-1994.
Silent check valve refers to the automatic opening and closing disc depending on the flow of the medium itself, also known as reverse valve, one-way valve, reverse valve, and back pressure valve. Check valve is an automatic valve, its main function is to prevent media back flow, prevent pump and drive motor reversal,as well as container medium discharge. Check valves can also be used to supply lines in which the pressure may rise to an auxiliary system that exceeds the system pressure. Check valves can be divided into rotating check valves(rotating according to the center of gravity) and lifting check valves (moving along the axis).

Contact Us
No. 66 Jinhua Road, Shangjie Valve Industrial Park, Zhengzhou, Henan, 450041, China
Phone :+8618838131638