Hydropower station automatic pressure retaining hydraulic control butterfly valve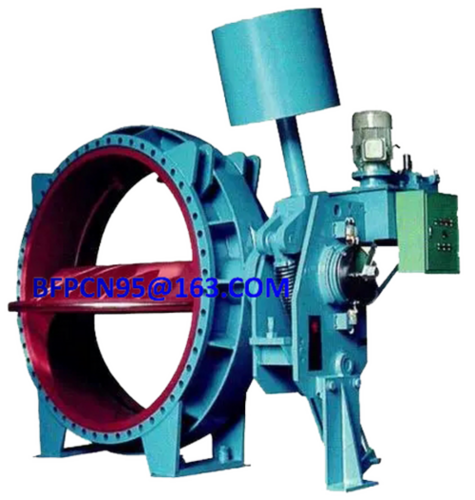 Hydropower station automatic pressure retaining hydraulic control butterfly valve
Price And Quantity
Product Specifications
water

power station before tubine inet
Butterfly

butterfly valve
Product Description
Hydropower station automatic pressure retaining hydraulic control butterfly valve is based on advanced technology at home and abroad, through continuous improvement and perfection, set machine, electricity, hydraulic in one, is at present domestic advanced turbine import control equipment. The product is widely used in medium and small hydropower station turbine inlet, can automatically run according to the program, for connecting and cutting off water
Flow, prevent turbine fly away, reduce water hammer phenomenon of the valve.
The valve is driven by hydraulic pressure. The oil pressure can reach 16MPa, reducing the volume of the oscillating cylinder. Open the valve while lifting the hammer, fully open after the reliable machine
Locking mechanism automatically engages. After receiving the valve closing signal, the solenoid valve will move and automatically release the lock. Under the action of the hammer torque, it will automatically close according to the program without power
Oil source, eliminating energy storage tank, simple and reliable, greatly simplifying the hydraulic system.
The valve adopts double eccentric valve plate. The horizontally mounted valve shaft raises a certain distance on the center line of the pipe so that the inlet area of the lower half of the valve plate is larger than that of the upper half. Emergency shut valve
Can use the action of dynamic water to help the valve close to reduce the weight of the hammer. The oil pressure device with simple structure and small volume. Electric automatic control box, swing oil
Cylinder, control oil has been very compact integrated with the valve, do not need to be configured by the user, the cost is greatly reduced, saving space.
The valve is equipped with hand pump and manual valve closing device, which can be manually opened and closed in maintenance or without power. The opening and closing of the valve can be adjusted. It can meet the needs of insurance adjustment.
Ensure the safe and reliable operation of water turbine unit. White belt electrical automatic control box can realize local, remote and automatic control operation, meet the power station requirement of no one on duty,
Fewer people on duty
Trade Information
Shanghai

Letter of Credit (L/C), Telegraphic Transfer (T/T)
SEA WORTH PACKING

All India
ISO9001, ISO14001, ISO19001