Electronic ventilated butterfly valve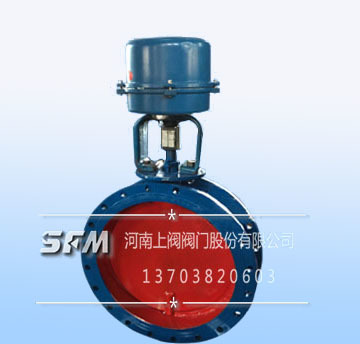 Electronic ventilated butterfly valve
Product Description
The electronic ventilated butterfly valve adopts unique structural design and is welded with steel plate. The valve is simple instructure, light in weight, beautiful in appearance, long in length, small in resistance coefficient and large in flow capacity.

Matter sneeding attention in electronic regulating butterfly valve:

1.At the time of installation, the disc should be parked in a closed position.

2.The opening position should be determined according to the rotation angle of the butterfly plate.

3.The butterfly valve with the bypass valve shall open the by pass valve before opening.

4.The installation shall be carried out according to the installation instructions of the manufacturing plant. The heavy butterfly valve shall be setup with a solid foundation.

Electronic ventilation butterfly valve is suitable for water, steam, air, gas, exhaust gasor other suspended particulate gas flow and pressure control in low pressure state. Matching with DCS control system, the optimal control (regulation) loopis formed. It is widely used in the production process control of chemical industry, metallurgy, electric power, light industry, building materials and other departments.


Contact Us
No. 66, Jinhua Road, Shangjie Valve Industrial Park,, Zhengzhou, Henan, 450041, China
Phone :+8618838131638