Bell Cover Valve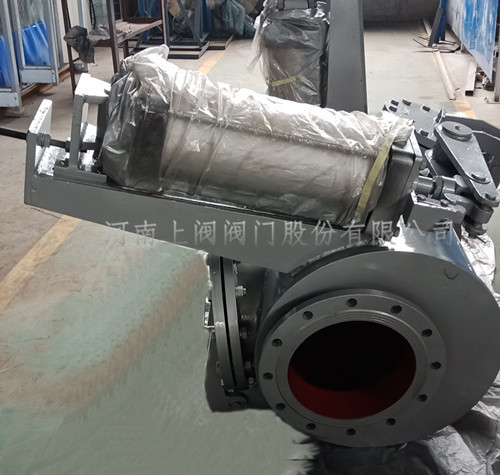 Bell Cover Valve
Price And Quantity
Product Specifications
mainly used for high temperature dust valve, blast furnace and gas generator

Gate
High temperature dust gas, ash unloading, etc

100-1000
Electrical

Medium Pressure
Product Description
Bell Cover Valve
Bellcover valve is mainly used for high temperature dust valve, blast furnace andgas generator is more common, there are dry and wet type. It has thecharacteristics of compact structure, small area, strict air tightness and highreliability. The bell cover valve principle is very simple, the upper part is acylindrical or conical bell cover, the bell cover is connected with the uppermovable rod, the lower part is the air inlet, the sealing clock cover falls toseal the lower air inlet, otherwise the valve opens upward, and the outlet isarranged on the side
Itis mainly composed of synchronous operator, support, cylinder, guide rod, valvebody, disc, limit set and special escalator. The principle of operation is thatwhen the drive device is electrified, it makes a rotating motion, and thelifting rope drives the guide rod, which is connected by the guide rod. Thedisc falls and closes when the drive is reversed.
Thegas is entered by the inlet pipe of the bell cover valve, and the side gasoutlet leads to the discharge pipe. Normal working clock cover buckle on theinlet pipe, and about 500 mm or so height water seal to maintain sealing, thebell cover by lifting rod control lift or drop. The upper part of the bellcover valve has a cylindrical water seal, and the upper part of the lifting rodis an inverted water seal ring pipe, which is inserted into the cylinder waterseal, so that the gas will not leak by the pull rod when lifting. The liftingtop has fixed pulley, with wire rope traction, the end of the wire rope hascounterweight; when the gas occurs in the furnace pressure rise is, the bellcover valve can automatically open, and by the release pipe pressure relief, inorder to adjust the furnace pressure within the technical range requirements.In the event of sudden power outages, hot standby, and shutdown of gas, a bellvalve can be used to regulate the pressure in the furnace
The bell cover valve is welded by ordinarysteel plate, which is generally installed on the gas outlet pipe of the uppersection in two sections of furnace, and the single section furnace is generallyinstalled on the outlet. The working principle is simple and reliable, and itis used for automatic or manual release. The lower part of the bell valve has agas inlet pipe, the inlet pipe is a water seal casing, the upper part is acylindrical or bell cover water seal. The upper water seal covers fit in thewater seal pipe during normal operation. A water seal in a water seal casing isabout 500 mm high; a gas outlet pipe on the side is connected with a dischargepipe, and a cleaning port is provided to clean up the tar deposited inside atany time.
Trade Information
SHANGHAI

Telegraphic Transfer (T/T), Letter of Credit at Sight (Sight L/C)
Plywood case suitable for sea transportation

Africa, Middle East, Eastern Europe, Asia
All India

TS ECM ISO9001 ISO14001 OHSAS18001
Contact Us
No. 66 Jinhua Road, Shangjie Valve Industrial Park, Zhengzhou, Henan, 450041, China
Phone :+8618838131638